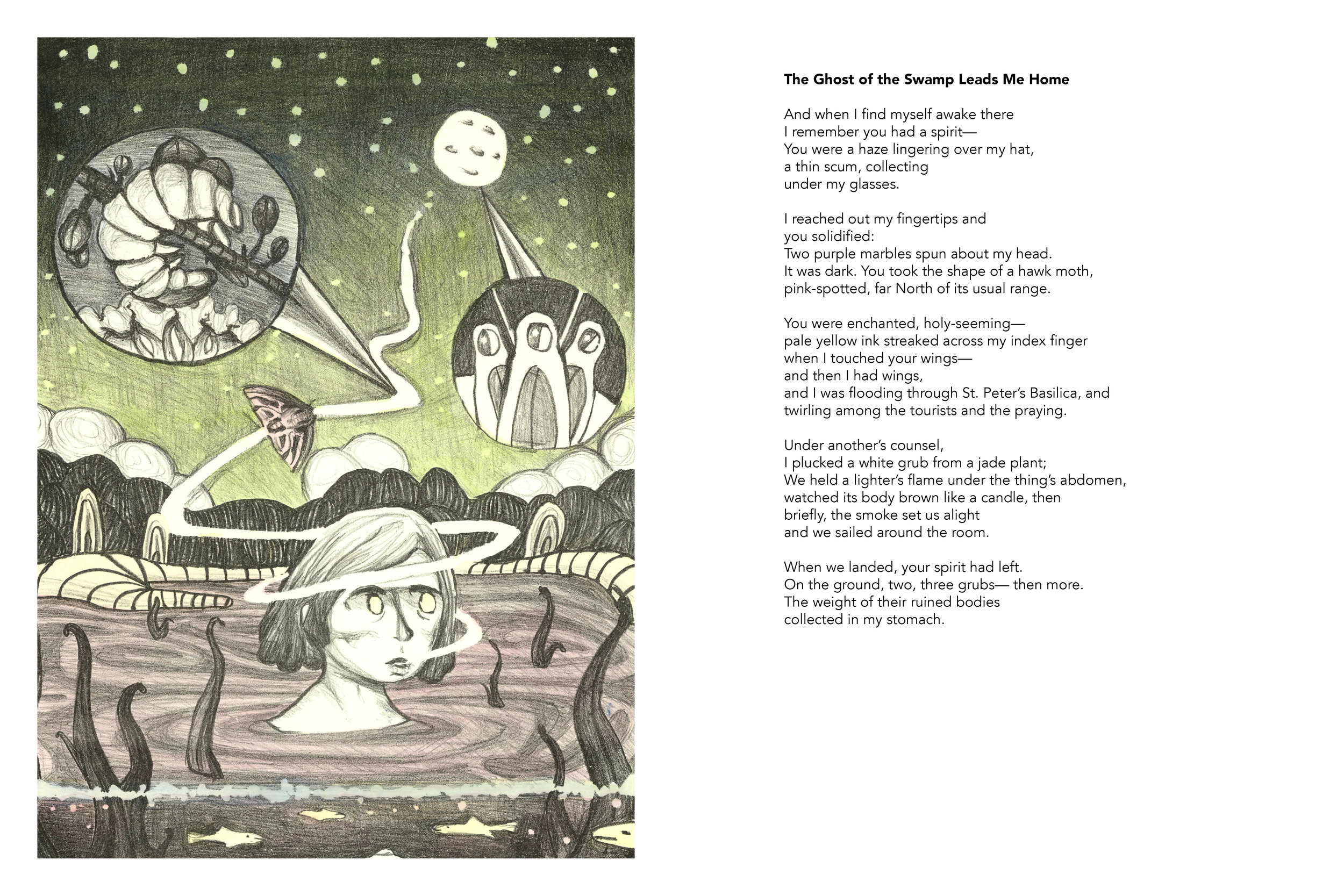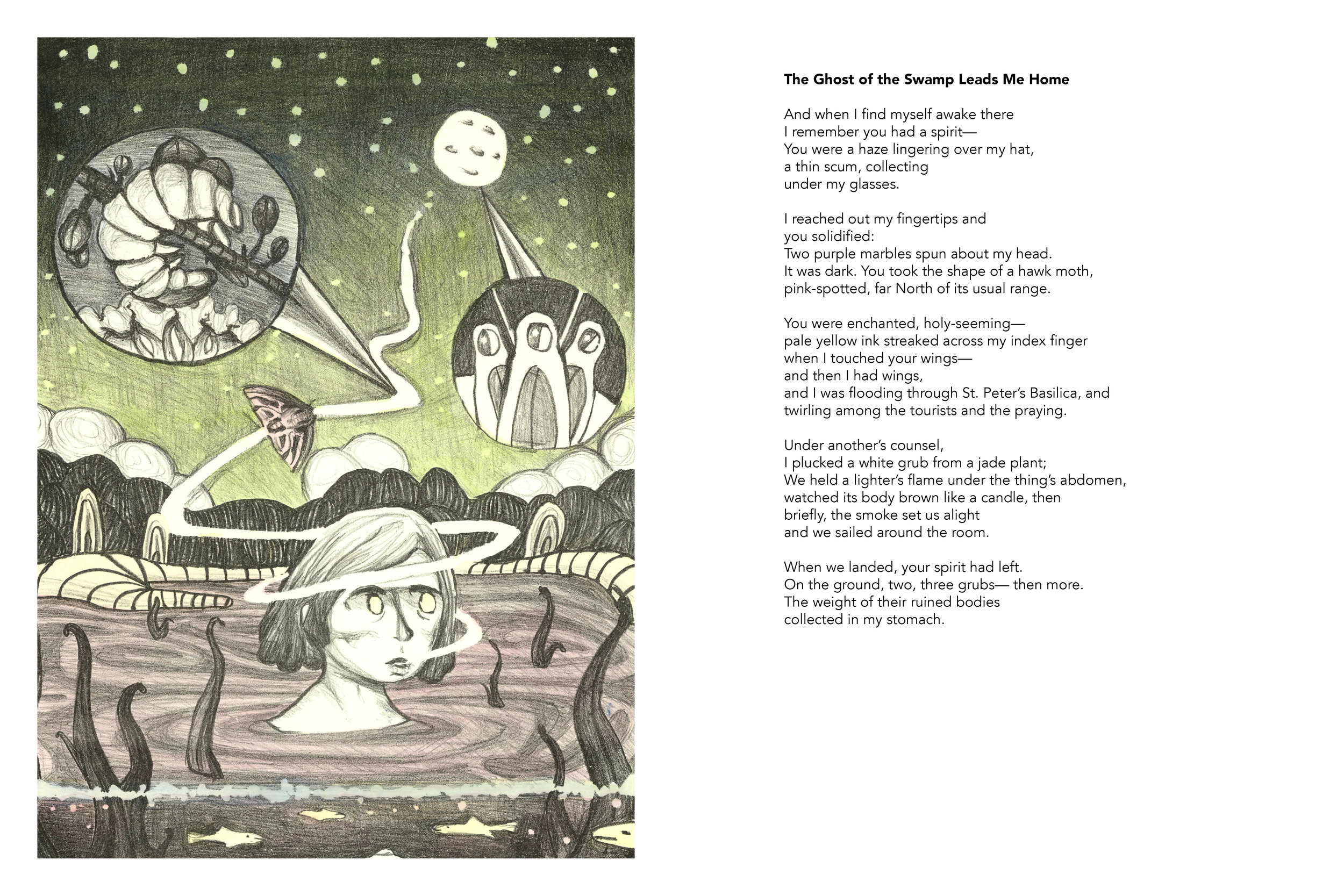 Swamp God I
Swamp God
I imagine the priest
took him to the shipyard's entrance;
the river filled with years of paper mill losses.
Each fleck of rust that was once a pellet of iron
from the mines up North accumulates
into something specific—
And yet this is where he is told to jump in.
The water tastes like blood but he is filled
with glory. Years ago, he learned to swim here.
Race across the channel before a ship comes,
was one dare. Jump! from the lighthouse base and risk
falling short, onto the cement edge.
The cops have been waiting in the bushes,
watching over all the young hoodlums
who swim naked and neck and smoke weed.
Now, all the kids from the unkempt streets
at the edge of the industrial park give rise
to a crowd of new believers.
Here, in the place of his youth, he is brought to his knees.
The pastor calls out, and all the crowd imagines
that the clouds open up
and bathe his white young body in light.